The Stumbling Block Of Consensus | 1.06
Today I thought I would address an issue I have come across in my work. I'm talking about consensus in strategy. Consensus is a really great thing; we know it's good. However, it also has its downsides.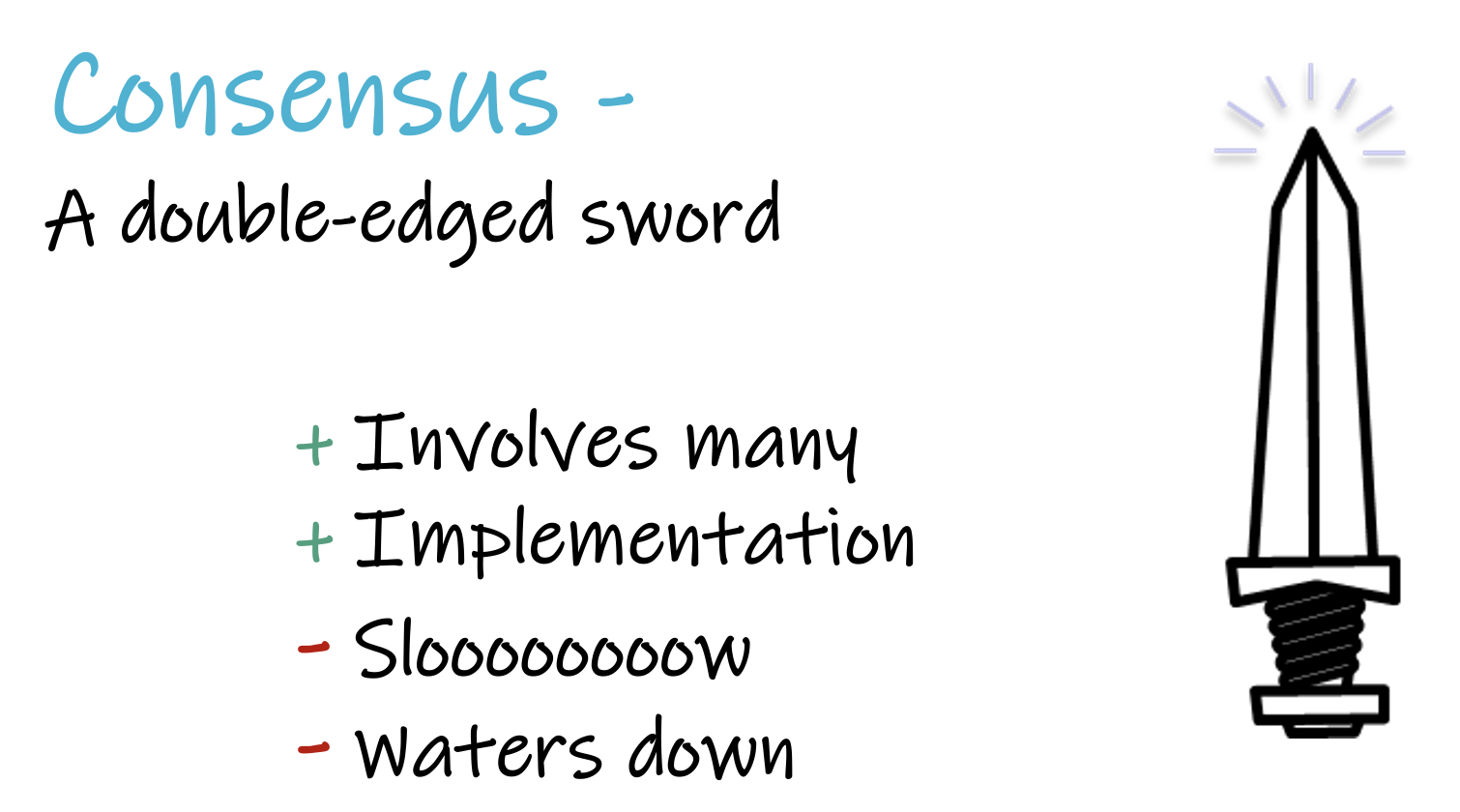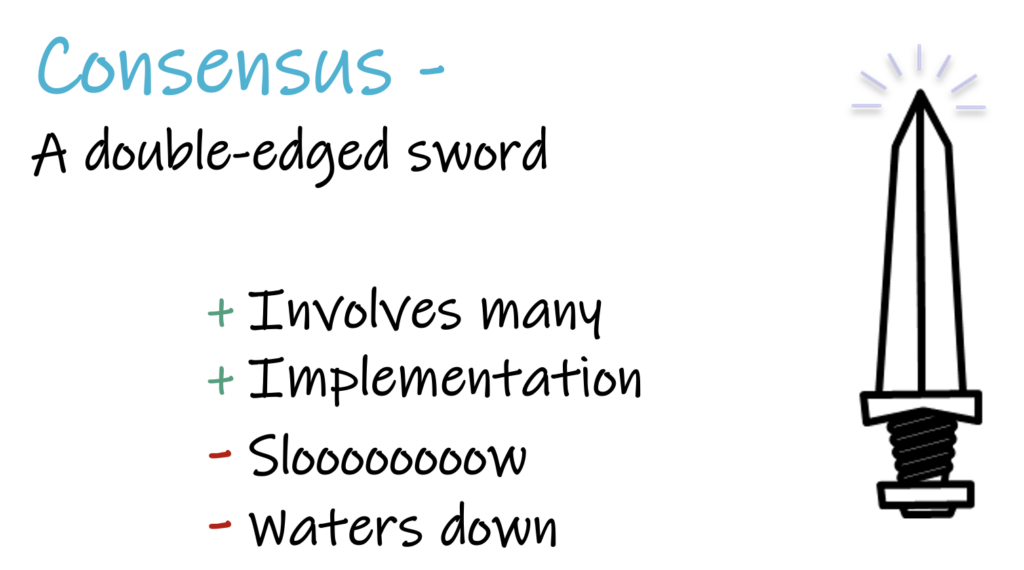 Consensus is like a double-edged sword. The good thing about it is that many are involved. When everyone has been heard, it gives a better kickstart to the implementation. However, in many cases this is a really slow process. People discuss and discuss and only at the very end they come to a conclusion. Sweden has learned the art of discussing, but they know how to keep the decision sharp. Otherwise, everything is watered down, and this is one of the downsides of consensus. 
I ran into a comment like this: "Can an individual comment be a crucial factor, shouldn't one think about the big picture?"  
I believe that a single comment can make all the difference. Let's look at the story about the emperor's new clothes: Only one child was brave enough to say that the emperor was naked. When we listen to a group of people, one person's opinion can be crucial, even if others disagreed. Listen to the individual!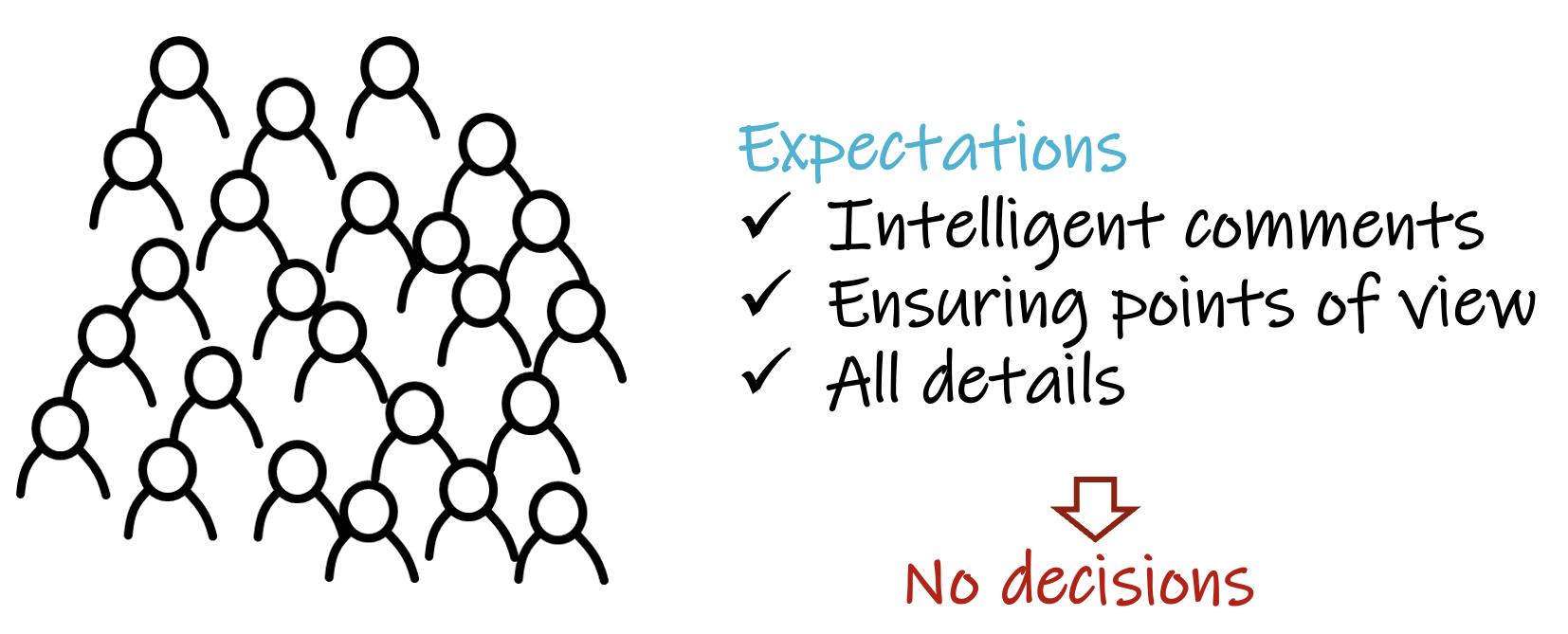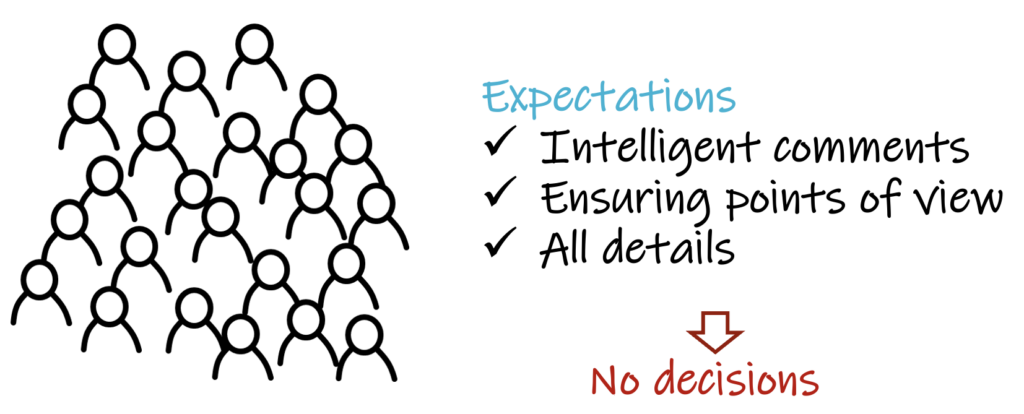 I have a case from a so-called "brain organization." It's full of brilliant people. The organization has developed a problem: Decisions aren't made, and everything is taking too long. I've tried to figure out what the situation is. It can be that the organization's expectations are so high that everyone's comments have to be very intelligent. If you don't have anything smart to say, better not say anything. 
If a comment has to be worth a Nobel prize, no one will dare to say a word! This creates a slow process if one always needs to make sure one's perspective is worthy. If the organization's culture expects that no stone is left unturned, it leads to long meetings. Progress is very slow. Decisions aren't made, and this is a problem in many places. 


The organization I just described will happily name courage as their value. Values are interesting because they often describe precisely what the organization is lacking. They wouldn't be out in the open declaring their values for no reason. So, there is not enough courage. If courage is emphasized as your value, you are afraid of something.   
What is an organization afraid of? Is the boss feared? Do they punish for mistakes? Are differing comments feared because one might be ridiculed if the thought is not intelligent enough? 


How to get rid of excess consensus in the strategy? Enough is enough! Make that a value! Every stone doesn't need to be turned. The main thing is that one proceeds, things can be fixed on the go if needed.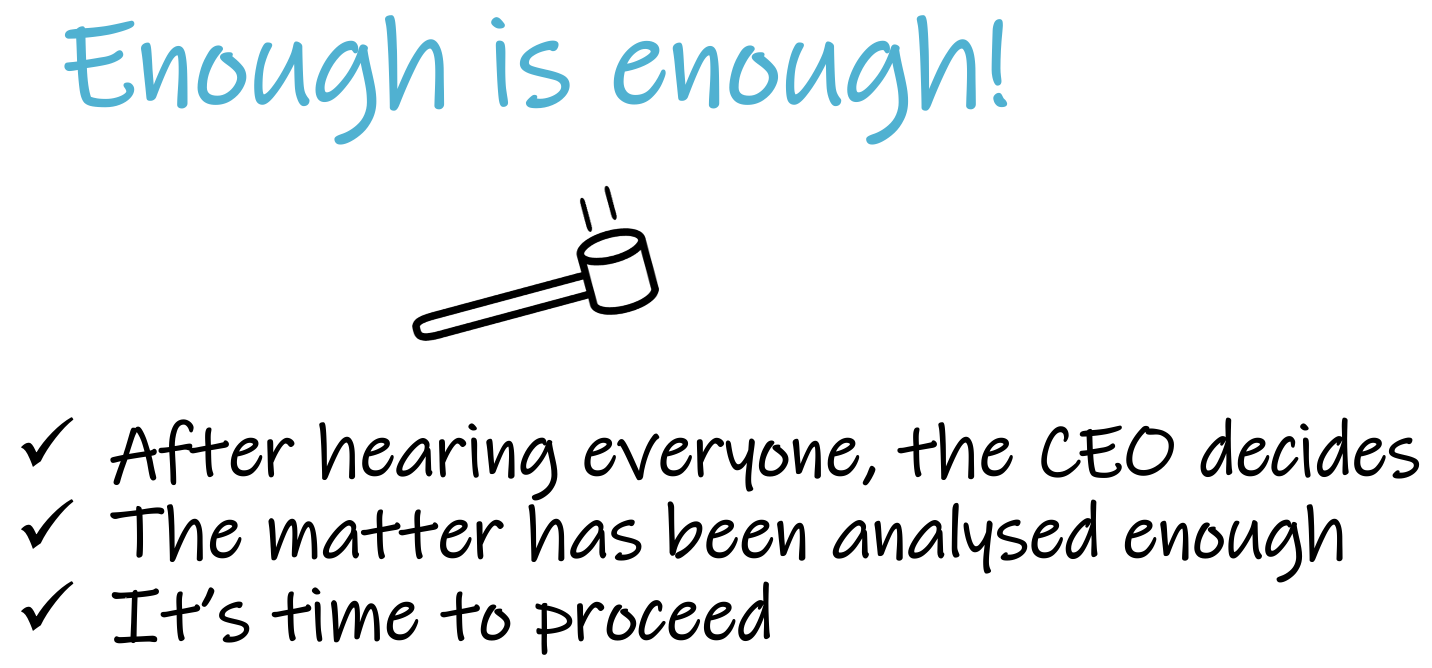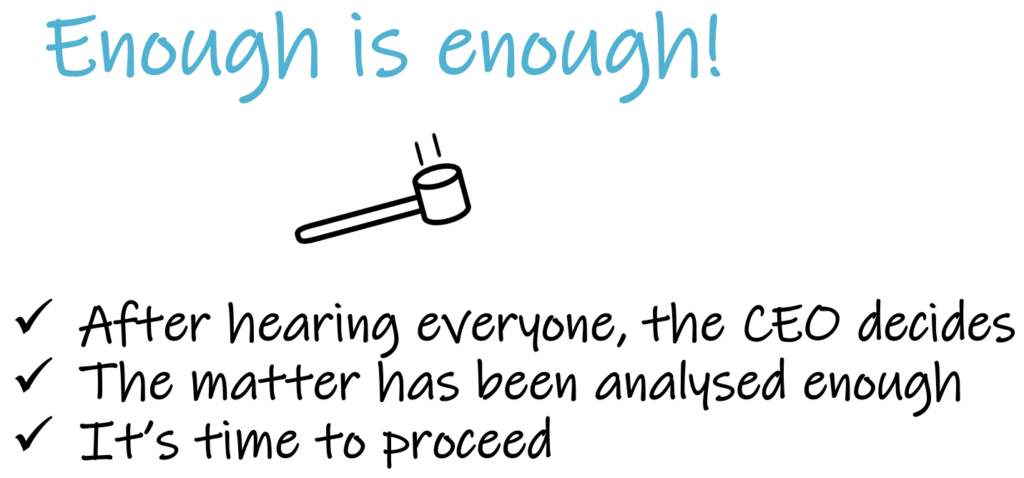 When people's points of view have been heard enough, the CEO says that they have enough information to make a decision. The CEO's job is to make the decision. They make it for various reasons. If they didn't choose your point of view, there's also a reason for that. The CEO might also say that there is another reason for the decision, but they can't tell you yet. It's time to proceed! 
Details are hard to see from a helicopter perspective. From a ground perspective, all you see are details and not the whole picture. It would help if you had both perspectives. A decision needs to be changed if needed. Consensus is often not an agile idea. It's hard to change. 


People need to join the strategy journey to carry out the purpose. It's good to create a consensus in the strategy, but it can't water down the decisions. A good leader has the guts to make a decision even if others don't agree. The management has heard everyone's opinions, and then a decision gets made.
Ignite your strategy without excess consensus! Read more.🔥
Finding Us On Social Media
Stradigo is a brand owned by Rdigo Oy (Business-ID: 2120844-1).
Learn more from our Imprint.
Rdigo Oy is registered in Finland as a Limited company. We are a strategy consultancy located in the Helsinki capital region.
We've been in business since 2007. The company name comes from the latin word Redigo, meaning both 'I shape' & 'I renew'.
Stradigo combines the word strategy with Rdigo.