Case: Managers aren't feeling well – Reacting Quickly — 2.14
It's time for another blog post! As I'm writing this, I'm sitting here in the Porvoo archipelago. Today I'll tell you about a fantastic experience with managers I had earlier this week. I was facilitating a normal monthly meeting, which included presentations about a certain company's situation and several other small presentations. Many polls and two five-minute group work activities were also included. It is a fantastic format! Everyone loves it.
One of the poll questions was, "How are you doing at this moment?". The results were shocking. A third of all managers commented they were doing poorly, a third felt they were doing ok, and a third felt they were doing pretty well. This was a situation that had to be addressed immediately! One can't possibly surpass this by saying, "Time heals all wounds" or that "You'll get over it." This is why the whole group began to search for an answer to this problem on a quick schedule. Let me show you how this was done!

Managers don't feel well
Together with the managers, we took part in an online meeting about the company's business situation. The meeting, however, revealed that there was a great deal of stress and frustration among the managers. Of course, stress can't be avoided, but this situation was different because people have been mostly isolated from one another. It's difficult for some, while others enjoy the experience.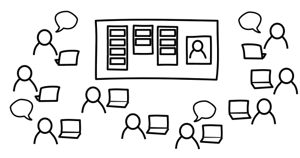 Conversing through a computer is a face-to-face meeting, then there are hand-to-hand meetings, which are physical. I'm totally fine with face-to-face meetings! I belong to a group that enjoys their privacy.
Quick poll for the managers
Something had to be done. Together with the CEO, we were wondering how to react. We realized once again that digital technology is our friend and that we need to create a quick poll about the background issues.
We asked a few questions about the teams' situations: "What is the situation, and what is the core reason for this? What can be done about it?"
No.1: It's about the workload
The answers were surprising in a way because the pandemic wasn't number one. After all, it came in third. The issue was more about the workload. It may be that the situation has escalated as the manager has had to manage while people are far away and not near the coffee machine anymore.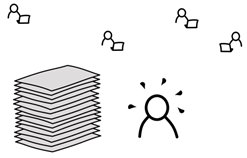 At first, when people began working remotely, many people reacted with fear of insufficiency and possible layoff. Many people probably worked overtime and too much to ensure their position. Often – before it's learned – people sit all day in back-to-back meetings and don't get up from their desk to move around like before in a "physical" working environment. It was clear that something needed to be done about it! A new routine must be learned. Also, many managers have taken on too much work instead of delegating work to someone else.
What to do?
We asked a question: "If this is the situation, what needs to be done in your opinion?"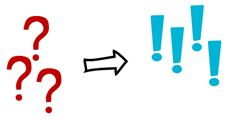 All answers were categorized, and it produced nearly 20 suggestions for operations. They were divided into two groups:
1) Cases the manager can execute immediately by themselves.
2) Cases the management needs to do.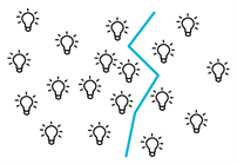 Once this was done, we held a new 60-minute meeting, asking people to prioritize the ideas. During this digital meeting, prioritizing took place easily by asking people to vote thumbs up on the ideas most important to them.
TOP 5 actions
The result was that people identified the TOP 5 important actions! The whole meeting was over in 55 minutes. With digital communication, everyone can write simultaneously, which leads to fantastic efficiency, enough for a larger group to create a shared priority fast.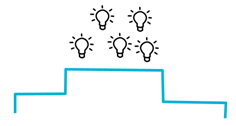 Everyone was involved, and they all got to comment. During the meeting, people also took part in three group assignments, in which everyone got to speak for a minute. The results were documented and included in prioritizing. This was terrific!
One manager concluded that a policy has to be put in place. For others, it's important to have clear and strict directives. We structured the material together with the same manager and crystallized a four-step program. One of the steps was about the big picture. If a person is suffering and frightened, the significance of the big picture is immense. It creates hope for the future. The other steps were also easily approachable, but I won't reveal them to you. Every step could be implemented immediately!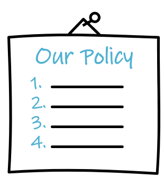 The question was about communication. There is a school of thought that all problems derive from leadership: How are the actions decided between people? How to prioritize? One simply can't do it all. Prioritizing, however, is a difficult skill. It requires a lot of courage to say that this is the most important thing, and the others will just have to wait. It's about the workload and prioritizing the actions it produces.
A leader said: "Thank you for your insight. This is what we will do during the next month. After that, we will look at the situation again and make new conclusions".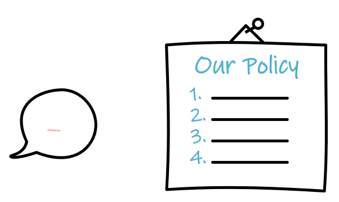 What a way to lead! This is agile leadership. This is the policy for one month, and then it will be looked at again to see if it's as good in the future as well. Nothing is set in stone! The management team got this message, and this is how they will operate. After a month, we will have a new meeting to follow up on the process.
A four-day process
This whole project took four days. It was a fantastic process with a large number of participants! In four days, one is able to plan and to decide, and implementation begins immediately! WOW! The whole point is to do this together with digital technology and be brave enough to listen and make decisions.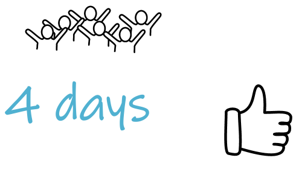 I like the word policy. Many people need a policy before they have the guts to execute as if now they aren't responsible. Many of us think that way, but some don't need any policies. They just go forward and decide for themselves. We are all different, and that's why it's also good to create a policy.
This is how a company strategy is ignited! I'm so excited about the fact that even a large group can create something so fast! 
Finding Us On Social Media
Stradigo is a brand owned by Rdigo Oy (Business-ID: 2120844-1).
Learn more from our Imprint.
Rdigo Oy is registered in Finland as a Limited company. We are a strategy consultancy located in the Helsinki capital region.
We've been in business since 2007. The company name comes from the latin word Redigo, meaning both 'I shape' & 'I renew'.
Stradigo combines the word strategy with Rdigo.